The customers of Seaboard Marine can use container tracking with the help of bill of desk or reference number to know the delivery status of Seaboard Marine shipping line.  Seaboard Marine is one of the leading container and cargo service company in the world. It is leading a way in ocean transportation and logistics by contributing towards a positive atmosphere where the employees work to form a credible partnership with the customers in order to give them the best quality of service that they so deserve.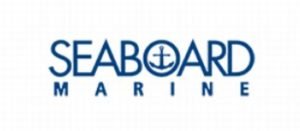 Seaboard Marine has based in operations in the western hemisphere, providing its esteemed services between North America, the Caribbean Basin, Central and South America.
Tracking the Seaboard Marine container
Keeping up with the changing technological scenarios, Seaboard Marine has upgraded itself to provide the facility to online track the movement of your cargo. You can easily track your cargo ship by simply going to www.seaboardmarine.com/tracking/, click on 'tracking' tab and providing the necessary details that will asked. You can download their iOS or Android app as well.
It is for their fantastic commitment to logistics and freight services that it has emerged as a trade leader in the entire Western Hemisphere.  There are certain qualities that allow Seaboard Marine to stand out. They are:
Quality Services
Seaboard Marine specializes in providing the highest level of attention to their clients, keeping them in constant communicative circles and providing all the necessary expert knowledge and a passion to provide all the services that needs to be dealt with. It is what defines their quality and they focus on the needs of each customer with a flair for individuality.
Security
Seaboard Marine is a C-TPAT validated operator, which means that all of their cargo terminals are equipped with strict security and the guided safety requirements in accordance with the U.S. Coast Guard, U.S. Customs, and other similar authorities. All the truck drivers entering the post have to pass through a number of security restrictions. Hence you can be assured that your cargo is secured in their port.
Seaboard Marine Headquarter Address and Contact Number
Address:
Seaboard Marine
Located at: 8001 Northwest
Place: 79 Avenue Miami
City: Florida
Zip Code: 33166-2154
Contact Number: 305-863-4444
Email Address: CustomerService@SeaboardMarine.com
Office in Canada
Address:
Seaboard Marine Canada
Office at: 10 Kingsbridge Garden
Located at: Circle Suite
Place: 302 Mississauga
City: Ontario
Postal Code: L5R3K6
Contact Number: 905-755-2130
Office in United State
Address:
Office at: 8001 NW
Place: 79th Avenue
City: Miami
State: Florida
Zip Code: 33166
Contact Number: 305-863-4444
Email Address: marketing@seaboardmarine.com
Office in Jamaica
Address:
Office at: 80-82
Located at: Second Street
Place: Port Bustamante
City: Kingston
Country: Jamaica
Contact Number: 876-923-0054
Email Address: corahann.sylvester@seaboardjamaica.com
Office in Panama
Address:
Office at: Urb. El Dorado
Located at: Ave. Miguel Brostella
Place: Edificio PH Camino de Cruces, Local M2
Area: Mezzanine
City: Panama
Contact Number: 507-360-5900
Email Address: jderuwe@seaboardmarinepanama.com
Office in Colombia
Address:
Office at: Cra. 12
Located at: No 79-43
Place: Officina 701
City: Santa Fe de Bogota
Country: Colombia
Contact Number: 571-313-0513
Email Address: Gabriel.Mejia@seaboardcolombia.com
Seaboard Marine Container Ships
| | | | | | |
| --- | --- | --- | --- | --- | --- |
| Ship Number | Ship Name | Year Built | TEU | DWT | Length |
| 9373462 | HANSA MEERSBURG | 2007 | 1,740 | 23,387 | 175.52 |
| 9491628 | NEFELI | 2011 | 1,740 | 23,265 | 175.38 |
| 9323493 | X-PRESS IRAZU | 2007 | 1,732 | 23,716 | 176.9 |
| 9393553 | AAL GENOA | 2010 | 1,612 | 25,733 | 159.89 |
| 9393577 | SEABOARD PERU | 2010 | 1,612 | 25,774 | 159.89 |
| 9393589 |  SEABOARD AMERICA | 2010 | 1,612 | 25,747 | 159.8 |
| 9256389 | HANSA FREYBURG | 2003 | 1,400 | 23,453 | 175.63 |
| 9395044 | VARAMO | 2007 | 1,284 | 18,322 | 166.15 |
| 9383297 | SEABOARD RANGER | 2009 | 1,100 | 13,684 | 147.94 |
| 9344239 | DIANA J | 2006 | 850 | 11,005 | 139.61 |
| 9264764 | SANDWIG | 2003 | 657 | 8,015 | 132.6 |
| 9014030 | SEABOARD SUN | 1991 | 470 | 7,748 | 138 |
| 9110547 | CARIBE MARINER | 1995 | 340 | 3,916 | 99.27 |