The Goodrich Maritime container tracking is available to track and trace the shipping in real time. Provide the booking reference number or login to check status. Goodrich Maritime LLC was founded in the year 1997.It's operations began in Mumbai, the financial capital of India. It is a subsidiary of Goodrich Maritime Private Limited, an ISO 9001:2008 certified firm.Since its modest beginning, it has made consistent progress in container shipment. It's operations have gradually spread to other ports and ICD's situated within India and abroad.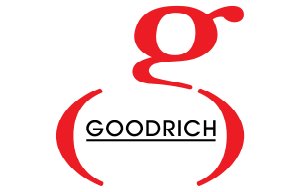 Tracking Goodrich Container
There are 03 ways to track and trace the Goodrich container which are as follows:
Login on Customer Portal to Track Container
If you have sent the goods using Goodrich Maritime and have a user account and password, then you can check the delivery status online.
This will show the current status of the shipment.
Drop an email to Customer Care
Clients can avail customer support service by providing name, email id and message in the contact form available on the website.
Send an email to tracking@goodrichindia.com
Provide your full name, phone number and shipping container number
You will receive a reply in 02 business days about the status of the container.
Customer Support through Phone
Clients can apply for the request for call back option. They must report their name, contact information, message and most suitable time to call.
Or give a call to the customer care of Goodrich at +91-22-6646-9100
They will be able to tell you about the current status of the Goodrich container.
Services
The firm deals in provision of the following services:
Dry bulk and Bulk liquid logistics
Gaseous products
Refrigerated shipping of perishables and Reefer cargo
LCL consolidation service
Chartering and Vessel operations
At present,Goodrich is known to be a trusted provider of integrated logistics services including value added services. It's operations are distributed in locations worldwide including Singapore, UAE, Malaysia, Thailand and USA.
The firm pursues the philosophy of giving maximum priority to clientele and their demands.  Over 19 years of its establishment, the firm has expanded its operations and launched new shipping and logistics services. About 560 people are hired by the firm for its various operations. Due to its commendable track record, Goodrich became the recipient of "The Bulk Liquid Logistics Provider of the year" award. The firm is often tagged as "The Most Versatile and Fastest Growing Logistics Company in India".
Goodrich Maritime Container Ships
| | | | | | |
| --- | --- | --- | --- | --- | --- |
| Ship Number | Ship Name | Year Built | TEU | DWT | Length |
| 9012783 | VASCO BHARATHI | 1993 | 626 | 9,198 | 128.5 |
Check other container shipping companies:
Kaiyuan Shipping Container Track-Trace
Tal International Container Tracking