Sunmarine Shipping Company provided container tracking option to check the delivery status. Use below tracking tool by providing bill of landing or booking number of shipment number. Established in 1994, SunMarine Shipping Services L.L.C.is an established Non Vessel Operating Common Carrier (NVOCC). It is a functional division of Rais Hassan Sadi (RHS) Group. SunMarine Shipping Services L.L.C.acts as the principal managing agent for ARC Line and Bay Lines. It's headquarters are in Dubai, UAE. It is an ISO 9001:2008 certified firm.
Tracking Your Sunmarine Shipping Online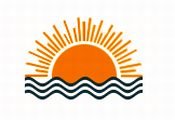 With latest technology the company introduce live tracking to its customers. By using the services of Sunmarine Shipping be assured that you can easily track the container on few clicks.
In order to track a container, clients need follow below steps:
Go to the tracking page Sunmarine here
Choose either Choose Container Number, Bill of Landing or Booking No from the drop down option.
Enter the detail beside Container No box
Hit search button
It will show the live status of the Sunmarine shipping on same page.
Tracking through Customer Support
Clients can contact customer support using the phone number +971 4 3523800 or send e-mail at sunmarine@sunmarine.com.
Alternately, clients can send a message using the 'Write to us' section on live website.
About Sunmarine Shipping Services
With its massive fleet of sophisticated Tank containers, SunMarine Shipping Services provides reliable transportation and trade services across Arabian ports on the Indian subcontinent and Middle East. Its fleet comprises T11 category Tank containers called BAY TANX,which are fully intermodal and ISO certified.SunMarine Shipping Services transports special goods including hazardous chemicals.
Corrosive and inflammable materials are also transported safely.The fittings and linings are of industrial standards while storage or warehousing facility is of high quality. Strategic innovations are a part of the company policies. The firm employs skilled HR for delivering best services.
Let me know your shipping experience with Sunmarine by leaving your valuable comment below.