Sent any logistics or container using Panda Logistics? Customers can use Panda Logistics Tracking solution using B/L number to check cargo and shipment delivery status. Found in 1989, Panda Group is one of the premier players in the Logistics industry. It's services are distributed across 41 locations, spread out in different corners of Asia and USA. Its headquarters are at Taipei, Taiwan. It has many shipping lines.The most competitive air and ocean freights are provided its central and northern line of Mainland China.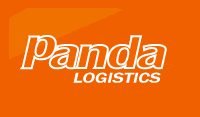 Panda Logistics Tracking
The Track and Trace system provided by Panda Logistics enables cargo visibility feature for clients.
There are 02 ways to track and trace the Panda Logistics, using Taipeii and HongKong
Choose either Taipei-Panda Logistics or HongKong-Panda Cargo.
Enter House B/L number of Master B/L number to search your Logistics.
For tracking Cargo, login with your Username and Password.
There are 2 options in Cargo tracking system. One can choose either 'Taipei Panda' or 'Hong Kong Panda'. Clients can opt for either Shipment status search or cargo status check. For cargo tracking clients must tick one out of Air Freight or Express Delivery, whichever is appropriate.
Clients can also register as users to track cargo by login portal. Registered clients can login with unique user id and password.
About Panda Logistics
Panda Logistics provides flexible services to stay in line with the demands of dynamic world. Panda Group provides integrated logistics services, courtesy its outstanding HR team. It hires a  team of 300 qualified and dedicated professionals. The firm has also entered into strategic alliances with major airlines of the world.
For details about the company and services, clients can contact on the number +886-2-27720999.
Services include transportation, express delivery and exhibition services of cargo via air and sea.
Airline services include
Airport to airport services( involving transloading and customs clearance)
Global door to door service
Packaging services with cargo insurance
Safe transportation of hazardous goods.
Ocean freight includes following:
Panda Group has built strategic partnerships with many established shipping firm's and allied service providers. It believes in profit sharing with clients for business expansion.