Vanguard Logistics started off as one of the companies pioneering in a less-than-container load of freight transport in 1978. The company has shown impressive growth in the last 40 years. They have established themselves as a major logistics solutions company today operating in as many as 35 countries. They own 16 warehouses and they have entered into partnerships with leading ocean carriers, warehouse owners, and inland logistics providers further expanding their area of operations.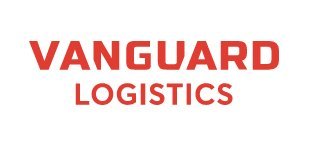 With more than 40 years of rich experience in LCL and FCL shipping, today Vanguard Logistics has a network of more than 3,300 port pairs operating every week. They have also exported around 3.8 million CBM globally. They have a presence in 35 countries and are expanding their network even further. With a team of more than 3,300 dedicated professionals, experts in shipping, they have 16 CFS globally. They have partnered with leading logistics solutions providers, freight forwarders, and ocean carriers for a stronger global presence.
Services Offered by Vanguard Logistics
Some of the major services offered are:
Airfreight: Vanguard Logistics has a prominent global presence having built a proprietary network that spreads into every corner of the world.
CFS and Warehouses: Vanguard is right at the top of all NVOCCs in terms of owning and directly operating CFS and warehouse locations. The network of facilities extending globally is vital to them offering top-notch LCL services along with value-added services.
Hazardous Cargo: Vanguard has a team of experts handling hazardous cargo where its solid infrastructure of self-owned and managed facilities works as a valuable asset. It helps them maintain all processes faultlessly while adhering to regulatory compliances.
Tracking Vanguard Logistics Container
Tracking consignments booked with Vanguard is a smooth process involving only a few steps. All you need is the Booking number to track and trace your container.
1) Enter your Booking number
2) Click on the Track button
3) Get your latest Vanguard Logistics container shipment status on the next page.
Another way to track your goods is to give a call to the Vanguard Logistics customer care number at +1 404 361 1954, provide your booking number and they will let you know the latest shipment status.
Head Quarter Address:
5000 Airport Plaza Drive
Suite 200
Long Beach, CA 90815
United States Atlanta Address:
5148 Kennedy Road
Suite 300 – 500
Forest Park, GA 30297
Phone: +1 404 361 1954
Fax: +1 404 366 2025
Email: atlcsvlcl@vanguardlogistics.com
Toronto Address:
1450 Meyerside Drive
Suite #505
Mississauga, ON L5T 2N5
Phone: +1 905 362 6000
Fax: +1 905 362 6001
Email: tor-ops@lclnav.com
Los Angeles Address:
2665 E. Del Amo Blvd.
Rancho Dominguez, CA 90221
Phone: +1 310 637 3700
Fax: +1 310 637 3470
Email: laxcsvlcl@vanguardlogistics.com
Customer Support:
Phone Number: +1 310 847 3000
Website: https://www.vanguardlogistics.com/