Fastest way to track Eimskip container using 02 ways. The Eimskip is a well known firm dealing in Shipping and Logistics business. Its headquarters are in Reykjavik, Iceland. It is the oldest shipping firm in Iceland. It was established with the mission of becoming leading transportation firm in North Atlantic with international networks and provider of freight forwarding services worldwide. With 63 offices in 20 nations, Eimskip services are available through entire North Atlantic region and beyond.It hires a talent pool of 1850 employees for its diverse operational units, spread all around the globe.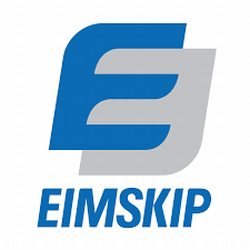 Tracking Eimskip Container
Eimskip own 02 vessel fleet which are Godafoss and Dettifoss, however as of now there is no tracking facility provided by Eimskip.
Thus, in order to track the Eimskip container, one has to call customer support or drop an email.
Clients can use the Carbon calculator option to trace the route between origin and destination. They have to access the page https://freight-calculator.klappir.io.
Track by Calling Customer Service
Clients can get their query resolved by dropping in a mail at service@eimskip.is.
Else they can contact using phone number +354525-7000.
Headquarter Address
Korngardar 2
104 Reykjavik
Iceland
Alternately,  client may use the ePort service or the  Emskip customer service portal. For entering this portal, one has to provide a unique login id and password.
In order to contact the firm, clients have to simply enter their details in the 'Contact us' section. To access any information about Vessel fleet, clients have to access the page www.eimskip.com/about-eimskip/vessel-fleet/.
Services
Eimskip provides the following services
Freight forwarding
Warehousing
Distribution
Liner services and Terminal operations
About Eimskip
The firm provides complete logistics solutions including laboratory inspections. Its vision is to reach excellence in Transportation solutions and services. Goods including perishable and frozen items are shipped efficiently across international boundaries. Safety of cargo transportation and working environment are given utmost priority. The shipping operations comply with the Safety of Life at Sea Convention (SOLAS), set by International Maritime Organization. Vehicle Gross mass(VGM) Information is ascertained whenever a container is being loaded on a Vessel for shipment.
Eimskip Shipping Line Container Ships
| | | | | | |
| --- | --- | --- | --- | --- | --- |
| Ship Number | Ship Name | Year Built | TEU | DWT | Length |
| 9086801 | DETTIFOSS | 1995 | 1,457 | 17,034 | 165.6 |
| 9641314 | LAGARFOSS | 2014 | 880 | 11,811 | 140.68 |
| 9202077 | RS MISTRAL | 1999 | 712 | 8,450 | 127 |
| 9433456 | SELFOSS | 2008 | 698 | 8,166 | 129.6 |
Other Shipping Service Provider:
BSIU Blue Sky Container Tracking