The Dachser Intelligent Logistics let you track container using SSCC or Order Number of Delivery Note. You can also check transport and logistics delivery status online. The Dachser Intelligent Logistics was started in early 1930 and today counted among the leading logistics firm in the world. The German firm is named in honor of its founder Thomas Dachser.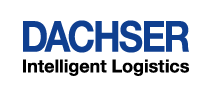 It provides reliable Air and Sea Logistics services. It's headquarters are situated in Kempten, Allgau. It is known for efficient supply chain management in the domain of specialized and industry based services. Expensive industrial and consumer goods including temperature sensitive goods are transported safely to the point of destination.
Over the years the firm has expanded its services and workforce. According to latest figures, the firm hires a talent pool of about 29,000 employees from all over the globe for its various operational units.
Tracking your Dachser Container
Clients can track their consignment online with the help of eLogistics solutions. You need to enter specific details like SSCC, delivery note, P.O. or consignment number. Registered users can login with unique username and password for tracking the details. Using another feature called productpilot, you can stay notified of transit times of your shipment. Follow below steps to track Dacher container using standard way in real time:
Go to the elogistics page of Dascher.com
Under shipmentpointer, enter your SSCC / Order Number / Purchase Number
Click on Search button
And it will show the status of your shipment including Consignment number and Consignee PCD.
Or use live tracking page below:
Call Customer Service
If you are not able to use online tool, then best way to check shipment status is to give a call to the customer service of Dachser at +49 831 5916 0. You can also send fax in case of emergency to  +49 831 5916 7777. By placing your finger on specific nation, you get contact details of customer support representatives.
Key features
1. Quality:  They have build their brand by maintaining top quality.
2. Consistency: Dachser is known for providing for its consistency in delivering effective supply chain solutions.
3. Infrastructure: The firm is equipped with state of the art information technologies.
4. Track record: With its flexibility and efficiency, Dachser has has become a trendsetter in the logistics industry.
Services
Dachser Intelligent Logistics provides the following services
1. Consolidated freight
2. Project shipment
3. Warehousing solutions
4. Container Lines/ company owned freight stations