SEGU better known as Seaco Global Company provided container tracking option to check the delivery status. Use vessel tracking by using bill of landing of shipment number. Segu is the company code for the company Seaco. The Seaco company was started in early 1998.it is now a wholly owned subsidiary of Global Sea Containers Ltd, a company based in Bermuda. HNA Group Co Ltd, the parent company of Seaco is currently providing its services from air transportation, local logistics, shipping, tourism and other businesses, related to the same. It is headquartered in China. Today, HNA is one of the biggest logistics company with more than 10,000 employees and it is also one of the largest non-government owned companies in China.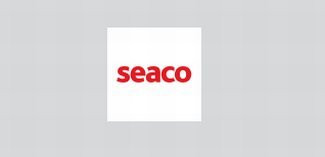 Tracking Your Containers with Segu
With the advent of technology in container leasing and logistics, online tracking has become a reality. While using the services of Segu you can be assured that you will be able to track your containers by clicking below. Provide all the necessary details and track your container easily.
Now container tracking is at one click by entering SEGU bill of landing number or container number.
Seaco has always aimed to maintain a credible relationship with its customers or as they like to call it, "long time partners". It maintains a diversified fleet equipped with high specifications that allows them to cater to all the needs of their customers.
Segu's Services
Having had decades of experience in the field, Seaco is in possession of experienced employees who will be able to understand and act to every need of the customers'. Here are some of the benefits that you will get by using Seaco:
Sales and Leasing services
Seaco is powered with a number of services and that includes selling of containers and providing domestic and international leasing. It owns domestic leasing businesses in Germany and China and they have been internationally leasing containers since the 1960s. Moreover, it also have years of experience in 3PFM or third party fleet management. 
Variety of Equipments
Seaco has a wide variety of containers that they use to provide their quality services to the customers. Some of the well known container services that Seaco provides are – dry freight containers, refrigerated containers, specialized containers for various cargo types and transport modes. It is also the world's leading tank leasing companies, maintaining a world class, technologically advanced field.