Blue Sky container tracking – Enter your Bill of Landing or Container number to track the shipment status.  This well known company 'Blue Sky' is an international marine container leasing company, with an experience of over 30 years. It's headquarters are in Marlow, United Kingdom. It is equipped with robust shipping containers which are ISO certified. Blue Skyuses the advertising tag line 'Going the extra mile to service your requirements'. It deals in operational and financial leasing services. The team of Blue sky believes in professionalism, efficiency, accuracy and simplicity. In addition, it emphasises on implementation of new concepts in existing system.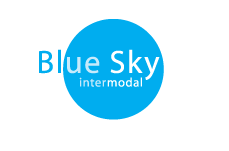 Tracking Blue Sky Container Online
The containers have the prefix BSIU. For tracking a specific container of Blue Sky, put the container number in the slot provided below:
Once you submitted the B/L or Container number then click on Track (blue color button) and it will display the current status of your shipment.
You can also apply for off hire authorization services.
For availing this facility, clients have to access a form on the web-page https://bsiu.com/off-hire-authorisation/ and then enter details like name, email id, date, off hire location and container number or numbers. The applicant is contacted by the firm representatives via the email id submitted.
Find leading shipping companies in UK who are offering their shipping services across the world.
Track by Calling Blue Sky Customer Support
For any queries about container or additional information, you can get in touch with company representatives using the phone number +44 (0) 1628 891543.
Else, one can send email, follow below process to check the status of container:
Send an email to  info@bsiu.com
Provide your container number, your full name with contact number
And request them to provide the tracking status.
The customer support team of Blue Sky will let you know the expected time of goods delivery in 1-3 business days.
Services
Blue Sky provides the following services:
Leasing: The firm provides long term leasing services.
Financing: Blue Sky arranges financial leasing for supporting shipping and transportation firms.
Trading: The firm deals in sales and purchase of old and new containers.
Portfolio Management: The database of acquired containers is well managed by the company staff.