HamburgSud Line leading cargo shipping company, headquartered in Germany. It was founded on the 4th of November in 1871. Over the years, the firm has achieved many landmarks with its consistency and commitment. HamburgSud is a leading player in the transportation sector in International north to south trade routes. Its operations are supported by a massive fleet of 116 container ships. In addition, HamburgSud has 59,000 TEU's and 50 liner services. Recently, the company has declared its new Trans-Pacific services.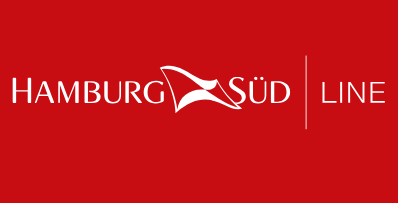 How to Track Hamburg Sud Container Line
HamburgSud has a well-designed information system that enables clients to stay informed with expected dates of shipment delivery. In order to track your shipment, access the Hamburg Sud tracking page below.
Firstly, enter the specific container number or booking number or B/L no. in the space provided.
Then click on Track and Trace to get results. The exact position of the consignment is instantly displayed on a live interactive map.
Track your SUDU Container by Email
Customers can also send a request to the Hamburg SUD customer care executive via email to track and trace the container.
Make sure to mention Container Booking or B/L number/ in the Subject line itself.
You can expect a reply in 02 business days.
Email ID: tracking@hamburgsud.com
If you don't want to wait for 1-2 days, then simply call the Hamburg SUD customer care number or send fax to know about the status of your container:
Phone Number: +49 40 37050
Fax Number: +49 40 37052400
About the Company
The firm deals in the shipping of dry goods, fresh goods, reefers, and bulk cargo. It also transports many important products like pharmaceutical goods which need special care during transport over large distances. Goods are transported in round boxes of standard dimensions. Hamburg Sud finds its name among the top five reefer container carriers worldwide.
The larger containers measuring 40 feet cube are best suited for transporting large-sized cargo. Larger products and high volume products are transported in such containers. The floor of the new and advanced containers are robust and made of renewable material like bamboo. The smaller containers measuring 20 feet cube are used for transporting smaller goods.
Hamburg Sud has a widespread global network with 250 offices distributed at important points of the world. The aim to provide logistics solutions complying with specific client needs. The firm hires 63,000 employees for miscellaneous shipping services.HamburgSudis is known for its quality, personal contact on-site, reliable and flexible operations.
Hamburg Cultivated a sustainable attitude. Over the years, it has launched many eco-friendly initiatives like reducing gaseous emissions.
Other similar Shipping Companies:
Hamburg Sud Container Ships
| | | | | | |
| --- | --- | --- | --- | --- | --- |
| Ship Number | Ship Name | Year Built | TEU | DWT | Length |
| 9465318 |  MSC MARGRIT | 2012 | 13,100 | 1,41,141 | 366.45 |
| 9717204 |  CAP SAN JUAN | 2015 | 10,600 | 1,23,101 | 331.1 |
| 9777606 |  CALLAO EXPRESS | 2016 | 10,589 | 1,23,587 | 333.2 |
| 9777620 |  GUAYAQUIL EXPRESS | 2017 | 10,589 | 1,23,587 | 333.18 |
| 9622253 |  CAP SAN RAPHAEL | 2014 | 10,500 | 1,24,458 | 333.2 |
| 9720495 |  MSC BRANKA | 2016 | 9,400 | 1,10,527 | 299.85 |
| 9735206 |  MSC PALAK | 2016 | 8,800 | 1,09,802 | 299.9 |
| 9698628 |  SAN FELIPE | 2014 | 8,700 | 1,15,356 | 299.9 |
| 9372482 |  MSC ORIANE | 2008 | 5,762 | 72,900 | 277.3 |
| 9248162 |  MAERSK YANGTZE | 2003 | 5,752 | 68,037 | 278.91 |
| 9623673 |  CAP FERRATO | 2012 | 5,033 | 63,007 | 256.1 |
| 9623661 |  CAP FRIO | 2012 | 5,033 | 62,997 | 256 |
| 9612777 |  SAN ANTONIO EXPRESS | 2015 | 3,500 | 48,038 | 223.91 |
| 9612789 |  ANTOFAGASTA EXPRESS | 2015 | 3,500 | 48,039 | 223.96 |
| 9311775 |  CAP BLANCHE | 2006 | 2,700 | 37,882 | 221.74 |
| 9339612 |  ALGOL | 2006 | 1,345 | 17,219 | 161.3 |
| 9395082 |  FOUMA | 2007 | 1,284 | 1,8287 | 166.15 |
| 8945945 |  MONTE VERDE | 1989 | N/A | 364 | N/A |
| 9331220 |  THOR MONADIC | 2006 | N/A | 56,026 | 189.99 |