Check the Textainer container live status using tracking and reference number. Dedicated customer care and email ID details given to contact support team. Today the Textainer is known for providing world class services and counted among one of the leading intermodal container leasing company. It could give top quality equipment at the time of real need at the real demand locations at best competitive rates. Established in the year 1979, Textainer gives standard dry feet, specialized, and refrigerated containers to almost 400 clients, which includes all the prominent shipping companies in the world.  In addition to that, it also gives on leasing Tank containers. Textainer has an enviable strength of staff within its 14 offices and 400 depots.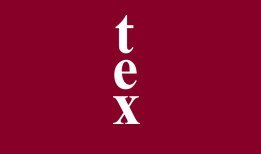 Tracking of Textainer Container
Just enter the 4 character and the 6 serial number to find the live container status.  Using below track and trace tool, you can find the Textainer shipment status:
Additionally, you can login to your web account-  If you are a registered user, you could log on personal account and track the status of your shipments pending in transit.
Customer Support
In case if customers are not able to track Textainer container using above tool then they can directly connect with the customer care using below given number and email address:
United States
+1-415-658-8210
United Kingdom
+44-208-336-3913
Singapore
+603-3342-6751
India
+91-22-2757-3005
You could also mail your query to  ccm@textainer.com and the customer care would get in to touch with you with the latest updates on your shipments.
Services                                                   
Leasing service – The container leasing service consists of standard dry freight, high cube, folding flat rack, reefer and open-top containers. The specialized solutions are always cost-effective with varying types of leases. The leasing services are available at the important demand locations.
Resale –  It has stayed the world leader in inter-modal container sales and trading. Over the years, it has acquired and sold hundreds of thousands of containers and got their complete satisfaction for the services. Functioning with the help of proficient resale professionals all over the world in its network of offices in America, Europe, Asia, and Africa, it has now a strong customer base almost at every place. With its unparalleled insight about local markets, it could offer great customized solutions to its customers.  The customized solutions could meet the complex needs of its clients. Besides this, it has also acquired specialized skill in getting used containers from shipping lines and other sources.
Military –  Right from the year 2003, it has stayed the exclusive manager of single source contact for intermodal container leasing for the U.S. military. The military services wing of U.S. takes its services in every kind of situation during peace, emergency, and war times.