Perma Shipping Line Pvt Ltd has its own container tracking system that customers can use to check status.  Being a privately owned and Singapore based Company, Perma Shipping Line is one of the best shipping giants to grow steadily from the year, 2000. It has grown within a small period of time and become a renowned container and logistics service provider. Focused on the niche market of China, India, Middle-East and South East Asia, the Company has stayed at the forefront of giving services to all these nations and even expanded to Iraq.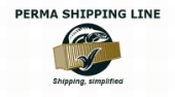 The Company has spread its 60 offices throughout the world and it could reach the inner locations of all the mentioned nations to serve them with ease and convenience. It has always made sincere efforts to expand its operations and services to give comprehensive and customized solutions to one and all. As its range of prices has always remained affordable, clients from various industries have shown their deep interest for them.
Bill of Landing Tracking Perma Shipping Line
You can track Perma Shipping Line Container or Cargo using the Document or Job number.
Head Office Address
Perma Shipping Line Pte Ltd
3 TEMASEK AVENUE, #15-01, CENTENNIAL TOWER,
Postal Code – 039190
Headquarters Country – Singapore
Phone Number : +65 6225-0160
Fax : +65 6775-1277
Perma Shipping Line Bahrain
Celerity Shipping & Forwarding Co. WLL
Phone : +973 1753 3415
Fax : +973 1753 2558
Perma Shipping Line Dhaka
GLOBE LINK ASSOCIATES LTD
Phone : (880) 2 8715902, 8715903
Fax : (880) 2 8715927
Email : captbari@globelink.biz
Perma Shipping Line China
Qingdao Hi-Lander Logistics Co., Ltd. Ningbo
Phone : +86 574 27680808
Fax : +86 574 87255636
Web Site : www.hi-lander.com
Perma Shipping Line India
Perma Shipping Line (India) Pvt. Ltd
Phone : + 91-22-6684 7000
Fax : + 91-22-6684 7010
Mumbai
Visakhapatnam
Poseidon Shipping Agency Pvt.Ltd
Phone : + 91 891 2723295
Phone : + 91 891 2723296
Fax : +91 891 2723384
Email : sunil_p_che@poseidonship.com
Perma Shipping Line Singapore
Perma Shipping Line (S) Pte Ltd
Phone : +65-6225-0160
Fax : +65-6775-1277
Perma Shipping Line UAE
AL Majid Shipping Services (Abu Dhabi)
Phone Number : +971-2626-2211
Fax : +971-2626-0255
Email : info@almajidshipping.com