When it comes to a real shipping solution, GAC could provide the best one to fit your needs. The GAC provided its online tracking solution to track and trace logistics, freight, and container. It is truly a market leader in providing dependable freight forwarding or simply the world-class off-shore support. As a company, it has helped other companies to survive and grow in business. Although in the seventies, GAC companies were set-up, continuous expansion kept it growing. As of now, GAC has grown to become a global company, giving various integrated shipping solutions, logistics, and marine services. The company has reaped rich benefits for nurturing good relationships with its clients all over the world.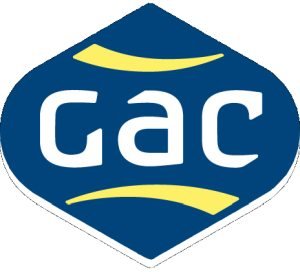 Services available
Bunker Fuels – It can meet the needs of marine fuels and lubricants at major bunkering locations and non-traditional re-fuelling ports all over the world. The Company has sub-agents and selected suppliers and it could smoothly supply the best quality IFO, MGO, and other types of necessary lubricants and all such fuels meet the international quality standards.
Ship agency – GAC group is one of the important global organizations with infrastructural excellence and support of resources and expertise.  Moreover, it goes beyond the ordinary shipping agency and offers several complementary services with its usual services. The services extend to hub agency, husbandry, bunker fuel supplies, and hull cleaning, and weather routing.
Husbandry Services – As a global husbandry transporter, it has customers, who could absolutely rely on its services to enable faster vessel turnaround, and it helps them tremendously in optimizing operational efficiency.
Launch services – As consistent movement is essential for survival in the over-competitive atmosphere of the business, GAC provides 24×7 offshore launch services, making the best use of its top-speed and air-conditioning supply and crew services in the United Arab Emirates, Singapore, Sri Lanka, and other nations.
Protecting Agency – It could act as the best-preferred ship agent and literally act as the "eyes and ears" of its charterer's functioning of the agency work and monitoring of the operations of the port.  By offering such a protective package, helps in the coordination of all the important works of its clients.
Tracking GAC Shipping Consignment
If you have sent any goods using GAS Shipping Container then tracking can be done by sending an email at mailhq@gac.com or calling at +971-4-881-1411. You will have to provide the reference code so that the GAC customer support will be able to let you know the current status of the shipment.
Head Quarter Address:
Gulf Agency Company Ltd
Corporate Headquarters
Jebel Ali Free Zone
PO Box 18006
Dubai, United Arab Emirates
Customer Support
In case if you have any query related to your shipment then call to below GAC helpline number or drop an email:
Phone Number: +971-4-881-1411
Landline Number: +971-4-881-1511
Email id: mailhq@gac.com /  sales@gac.com