Auto Export Shipping(AES) Inc. is a reputed Non-Vessel owner operator carrier (NVOCC) known to provide integrated shipping services. Its headquarters are in Mill Lane, Suite 103 Mountainside, New Jersey in the United States. It's service regions include Asia, Africa, America, Europe, and Oceania. It offers a spectrum of services with high standards of quality. It is a one-stop-shop for a door to port services. They are also known for offering Just-in-time services. To upgrade its service provider, AES has signed contracts with the leading carriers in the world.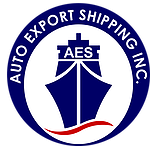 AES is a service-centric organization that has created a workflow process through the eyes of customers. It has earned a unique reputation with decades of on/off and container expertise. AES Inc. is equipped with 20′ by 40′ High Cube containers. It provides the best transportation solutions for European countries and the most reliable shipping services all over the world. It is certified by the Federal Maritime Commission(FMC). With its dedicated customer base coupled with a quality centric approach, AES is a leader in African and American trade lanes. The firm believes in simplicity and delivering cargo safely to the destination. The customer is always the topmost priority at AES.
How to book a shipment
Customer support always welcomes new customers. The process of online booking is quite user friendly. Customers can book a shipment using the 'Book now' section, where they must fill details in the Letter of Intent. First time shipper's Information inquired are Name, contact details, foreign passport number, and EIN or TaxID.
Services
Services offered include inland and ocean freight, ro-ro shipping, container shipping, customs clearance, international delivery, etc. AES can ship any propelled cargo including autos, trucks, earth moving equipment, general baggage, and containerized cargo.
How to track AES consignment
Customers can get shipment notifications using the online tracker although it's not working currently. Alternatively, customers can send an e-mail to customerservice@aesshipping.com. Customers can get shipment updates using mobile tracking applications. They can talk to the support team by calling on +908.436.2150 or on toll-free number 855.298.2663. The company also offers online as well as SMS notifications to its customers.
Head Quarter Address:
No- 187 Mill Ln #103
Mountainside, NJ 07092
United States
Customer Support:
Phone Number: +1 908-436-2150
Toll-Free Number: 855.298.2663
Fax: 908.368.8511
Email: customerservice@aesshipping.com
Website: https://www.aesshipping.com/