Pantos Logistics is a distinguished Company, famous for providing logistical services to more than 220 nations in the world. Spread over Asia, Europe, and America, it also has strategic partnerships with the global express delivery services. It is one of the few companies to have warehouses at strategically located places all over the world. With its brand "E-Pantos" in courier services, it gives fastest logistical services by means of Hub Direct Route.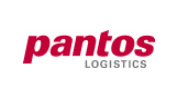 Additionally, it also guides its clients to clear customs issues and send hassle-free consignments. Besides this, Pantos also gives additional services, such as packing, weekend delivery, and customs duty by proxy.
Tracking Pantos Logistics Online
The Pantos Logistics has it's own online tracking page from where customers can check the delivery status of their shipment.
You could enter up to 30 numbers to track simultaneously.
Enter your "Tracking Number" below.
And click on "Search" button to get the most updated status of your consignments.
Customer Support via Phone Call
Customers can contact to the Pantos Logistics executive at +82-2-3771-2114 to know about shipment status.  For e-commerce related queries, call at +82-2-3771-2911
Customer Support via Email
Other alternative option is to drop an email at hanbum.jeon@pantos.com and mention your query. They will update you within 1-2 business day.
Services Available
Expertise in total logistics service – As a supply chain service provider, Pantos has expertise in giving A-Z in logistics services.  It has enabled "track and trace" in global online system and self analysis in logistics report facilities. Excelling in real-time response to customers complaints through customer service center operation, it has minimized clients objections regarding its services.
Expert solutions – The solutions given by the Company consist of different modes of transportation. The solutions have the exclusive designs that target reduction in cost and right types of logistical support. It helps in differentiated customer service by making sharp analysis and application of methods applied in customs clearance and customs regulations. It also makes sharp analysis of customers' reasons for failures and suggests practical alternatives that could have fruitful implementation.
Warehousing – Pantos has strategically located extremely sophisticated warehouses, where it keeps the perishable and sensitive consignments of the clients without any chances of inflicting damage. The warehouses give complete safety to the consignments and help them I reaching their destinations in perfect conditions.
Best 3PL services – It offers best 3rd party logistics service in domestic and overseas markets by making use of Pantos WMS. Such services and excellent warehousing help considerably in reducing lead-time and increasing revenue.
Pantos Logistics Headquarter Address
LG Gwanghwamun Building
Office No 58 Saemunan-ro,
Jongno-gu
City – Seoul
Republic of Korea