Dart Global is one of the leading International Logistics Service Providers in the Asia Pacific belt. Its headquarters are in Singapore. The firm is known for key values like efficiency, flexibility, competitive pricing and timely delivery. It has been in operation for last 40 years.Types of products handled include medical products, FMCG's, Specialized cargo and Sensitive goods. Dart Global has Network offices situated at prominent locations around the world. It has partnered with most important shipping lines.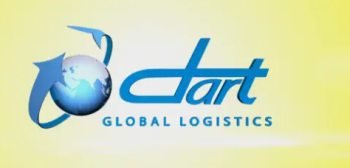 Dart Global Logistics has a widespread network with 40 offices, distributed across 14 countries. Its branches are situated in Asian nations like India, Bangladesh, China and Sri Lanka. Outside of Asia, its branches are located in United Arab Emirates (UAE) and United States of America (USA). The employees are trained and equipped with facilities. Through empowerment of staff, the firm aims to provide an exceptional level of service. The firm also invests in infrastructure development.
How to Track Your Dart Global Logistics
Clients can track consignment using online Dart Global Logistics r facility. They have to access the site using this link . When the page opens, the user must provide company code and email, in the top left of the page.
One also has to enter a password and then press on login icon.
Call Customer Service to Track
Clients can contact customer support representatives via contact number +94 11 460 9600 and request them to provide updated status of your consignment.
Email
Clients can opt for email communication. The concerned email id is info@dart-global.com
You can also track Dart Global Logistics by sending an email to above address, but make sure to provide the reference number while sending email.
Dart Global is a firm truly committed to providing its clientele with integrated logistics support and services. Most of these clients are business entities, dealing in transshipment of raw materials and products worldwide. Hence, it is imperative that product delivery is on time, every time.  When a client knows that the product in-transit is in safe hands, they feel relaxed and assured .Clients can get all their enquiries resolved by filling in information in the 'Request A Quote' button. One needs to provide specific details of service and service type.
Services Offer
Air Cargo solutions
Sea Cargo solutions
Haulage
Ocean and air services
Brokerage
Warehousing
Corporate Office Address
Dart Global Logistics (Pvt) Ltd
George Court, Located at 4th Floor, No.5C/501,
5th Main HRBR, 2nd Block
City – Bangalore
Pin Code – 560 043
India
You can also contact Dart Global Logistics using above office address for complaint, franchise, suggestion and advise.