LME Inc is a successful Midwestern and regional less-than-truckload service provider. The LME Trucking offering a complete range of services like pool distribution, brokerage and logistical support, and complete blanket coverage service to its valued customers. It has forever worked for the most economical solutions in supply chain management. Its unique approach to customer-care service has made it highly popular in fifty states of United States of America and 10 provinces in Canada.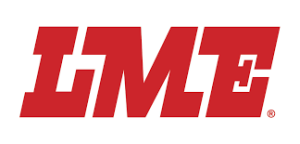 Being a family owned organization, it has accepted the most modern management structure in the world. It has achieved almost 97.8% on-time delivery record, which is a great achievement by itself. Let's find our how to LME tracking using online and customer service below.
How to Track LME Trucking Inc Online with PRO Number
Once you have send your goods using LME Inc Trucking then tracking can be done online with the help of PRO, BOl, PO, Load number etc. To find the status of LME fright, follow below steps:
Keep your Reference Number (like PRO, BOL etc) ready.
Mention your PRO number in below box.
Click on "submit" button below.
It would give you the right status of your consignment in transit.
You could do maximum 10 tracking in a single attempt.
Customer Care Number
If you don't remember the tracking number or not able to find out the LME freight status then given a call to 800-888-4950. The Customer service team will ask for your phone and reference number in order to provide up-to-date status of your shipment.
You can also contact them via email by sending your query to lmeit@lme4me.com
Customer Service Number: 800-888-4950
Email ID: lmeit@lme4me.com
Headquarter Address
LME, Inc.
P.O. Box 130098
Roseville, MN 55113-0003
Services List
LTL Service

– LML gives full service in Upper Midwest states. It provides all types of LTL services like pool distribution, consolidation, lift-gate and all types of logistical support to its clients, which get handled through more than 50 channels.

Xpress Gold service

– It is the fastest service available with LME trucking service. With its guaranteed delivery feature, it has brought peace of mind to the clients, who need the consignments at their doorsteps at the exact time.

TL and Logistics

– The full truckload services offered by LME are undoubtedly the best in the market. This value-added service network gives the opportunity to its clients to choose their suitable options as per their requirements.

Freezable protection service

– During the coldest winter nights, when temperature goes below freezing points, LME could offer protective service to the freight, which is sensitive to cold. It offers special warm blankets to the delicate materials in the consignments besides keeping them in the warm rooms.

Web services

– LME has introduced web service and it collects "pick up" requests in its website and rate inquiries queries.  Besides this, it could facilitate other processing of information through its web services.