Find the list of international Poland shipping companies that have good ratings and reviews. Located in Central Europe, Poland has a population of close to 38.5 million people. It covers an area of 312,696 square kilometers. Poland's economy is the sixth-largest in the European Union. Poland's economy has been growing steadily for two decades now and production, energy, pharmaceuticals, and agriculture are the pillars of its economy. Being a nation with a prosperous economy, Poland is home to many large shipping companies.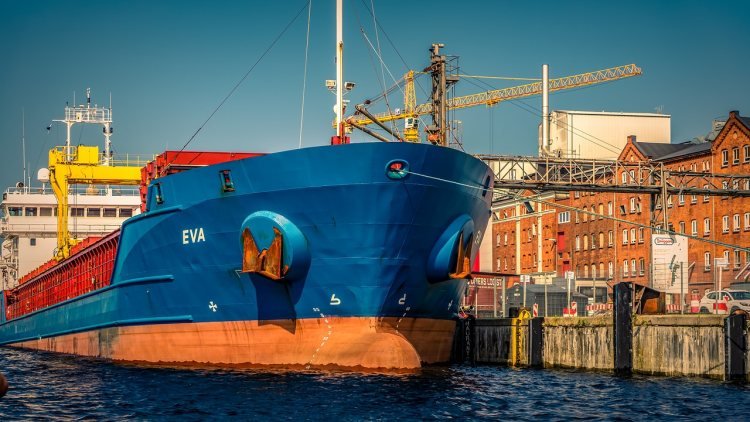 We bring you the best shipping companies in Poland that are offering international freight and transportation services. We have tried our best to list leading shipping service providers, but if you are aware of any other Poland based shipping companies then do let us know.
We have prepare a list of top 20 international Poland based Shipping Companies who are offering air and sea shipping services:
Geodis
It is one of the best international shipping companies based in Poland. Geodis has had a long presence in the industry with an experience of more than 100 years. They specialize in five fields of activity- freight forwarding, distribution and express, contract logistics, supply chain optimization, and express and road transport. They employ 326 workers and operate out of 8 locations.
Greencarrier Freight Services Poland
Founded in 2000, the Greencarrier Group was set up by Stefan Bjork and Bjorn Eklund. They offer quality logistics solutions from offices located in the Nordic and Baltic countries, Eastern Europe, Central Asia, and China. They offer ocean freight, air freight, rail freight, and road freight transport facilities. They also offer other services like cargo insurance, customs services, port logistics, and other services.
TEXTRA Poland Sp. z o.o.
A relatively new company, Textra started its operations only in 2006. They have partnerships all across Europe in the IMP/EXP relationship. They transport the freight assigned to them in their own carriers. They are engaged in FTL and LTL trucking. They offer quality shipping services and storage facilities too. They are also involved in handling air shipments at various airports in Poland and Germany.
Euroconsol S.A.
Euroconsol specializes in shipping, land, and air transport and is one of the leading logistics companies in Poland. They offer total logistics solutions as an NVOCC company. They offer import and export logistics solutions of LTL loads from ports in Poland to any port across Europe. They employ the latest technology enabling tracking of consignments on a real-time basis. They lead the logistics, transport, and forwarding sectors in Poland.
Imperial Transport Sp. z o.o.
Imperial Transport focuses on the European and African markets. They rank among the top 30 logistics providers in the world. They have an employee strength of 27,000 people and they operate out of 32 countries. They operate in the chemicals, automotive, consumer, industrial, and healthcare industries. They specialize in freight management and contract logistics.
Hellmann Worldwide Logistics
Hellman Logistics was founded in 1871 and it has established itself as one of the world's largest service providers. It has an employee strength of 20,500 spread across 489 offices in 173 countries. It's a family-owned company offering a range of services that include air, rail and sea freight forwarding services and a vast range of CEP services.
XPO Transport Solutions Poland Sp. z o.o.
Founded in 1989, XPO is among the top ten providers of transportation and logistics services. They operate using state-of-the-art technology and have a closely integrated network of people. They serve as many as 50,000 corporate customers which include 69 of the Fortune 100 companies. It has around 100,000 employees working in offices spread across 30 countries. They are involved in LTL, freight brokerage, intermodal and drayage, and global forwarding.
Yusen Logistics (Polska) Sp. z o.o.
Yusen Logistics was founded on February 28, 1955, and has 24, 713 employees. They operate in the automotive, aerospace, retail, healthcare, technology, and food industries. They are involved in truck transportation, marine and custom house brokerage, warehousing, freight forwarding, container leasing, and loading of equipment.
DPD Poland Sp. o.o.
Set up in the 1980s, DPD Group is a parcel delivery company with worldwide operations. It owns the brands DPD, Seur, Chronoplast, and BRT. It delivers as many as 5.3 million parcels every day globally. They specialize in the delivery of lightweight parcels that weigh less than 31.5 kg. It has a total staff strength of 42,000 employees.
Raben Logistics Polska
The Raben Group has been operating in the European market for 85 years and has offices spread across 12 nations across the continent. They have strategically located branches that allow fast and timely delivery of goods that they transport. Their services include warehousing, contract logistics, domestic distribution, sea and air freight, etc.
Top 20 Poland Shipping Companies
Sl. No.
Company Detail
Website
1
Geodis

Address:
Wiejska 49, 41-250 Czeladź, Poland

https://geodis.com/pl/
2
Greencarrier Freight Services Poland Sp. z o.o. / Dąbrówka

Address:
Białostocka 9, 05-252 Karpin, Poland

N/A
3
TEXTRA Poland Sp. z o.o.

Address:
Głuchowska 26A, 60-101 Poznań, Poland

N/A
4
EUROCONSOL S.A.

Address:
Przecławska 8, 03-879 Warszawa, Poland

http://euroconsol.com/
5
Imperial Transport Sp. z o.o.

Address:
Magazynowa 1, 63-006 Krzyżowniki, Poland

https://www.imperiallogistics.com/
6
Hellmann Worldwide Logistics

Address:
Ryszarda Chomicza 26, 55-040 Tyniec Mały, Poland

N/A
7
XPO Transport Solutions Poland Sp. z o.o.

Address:
UL. LUBUSKA 15A – PŁOTY, 66-016 Czerwieńsk, Poland

N/A
8
Yusen Logistics (Polska) Sp. z o.o.

Address:
Ostaszewo 57d, 87-148 Łysomice, Poland

N/A
9
DPD Poland Sp. o.o.

Address:
Żelazna 7,  97-300 Piotrków Trybunalski, Poland

https://www.dpd.com.pl/

10
Raben Logistics Polska

Address:
Bierutowska 44, 51-317 Wrocław, Poland

N/A
11
SFS Poland Sp. z o.o. – Eksport morski

Address:
Popiela 26/2, 81-547 Gdynia, Poland

http://sfspoland.com/
12
V.Ships (PL) Sp. z o.o.

Address:
Łużycka 6D, 81-537 Gdynia, Poland

http://vships.pl/
13
Mainfreight Katowice Forwarding

Address:
Bednorza 1, 40-384 Katowice,Poland

http://www.mainfreight.pl/
14
Mainfreight Pruszków Forwarding

Address:
3 Maja 8/bud. A1, 05-800 Pruszków, Poland

http://www.mainfreight.pl/
15
Van der Vlist Polen Sp. z o.o.

Address:
Wołczyńska 37, 60-003 Poznań, Poland

https://www.vandervlist.com/pl/european_offices/poland
16
Finnlines Polska Sp. z o.o. Transport morski

Address:
aleja Solidarności 1c, 81-336, Gdynia, Poland

https://www.finnlines.com/fi/rahti/satamat/gdynia
17
Imperial Transport Sp. z o.o.

Address:
Strefowa 10, 55-300 Komorniki, Poland

https://www.imperiallogistics.com/
18
Shipco Transport Sp. z o.o.

Address:
Kazimierza Pułaskiego 6, 81-368 Gdynia, Poland

https://www.shipco.com/
19
Move One Moving and Storage | Pet Shipping – Poland

Address:
al. Jerozolimskie 65/79, 00-697 Warszawa, Poland

http://www.moveoneinc.com/
20
TNT Express Worldwide (Poland) Sp. z o.o.

Address:
Juliusza Słowackiego 202A,
80-298 Gdańsk, Poland

http://www.tnt.com/
Final Word
Hope this list of international shipping companies in Poland making it easier for you to contact them and find one suitable for you. With its strategic location in Central Europe, Poland is vital to Europe's economy. It has ports dotting its coastline and has many shipping companies operating there.