Interestingly, Norway has kept its control over more than 23% of cruise ships in the world. To add to it, as a nation, it also runs control over the world's 19% of gas carriers and 11% of all crude oil tankers. Over and above, Norway's maritime activities like shipbuilding, ship's equipment, and shipping services generate a turnover of NOK 200 billion(the equivalent of USD 28.5 billion). Historically, Norway has a rich past with as in the past the nation manufactured sturdy boats for fishing and long journeys in the ocean.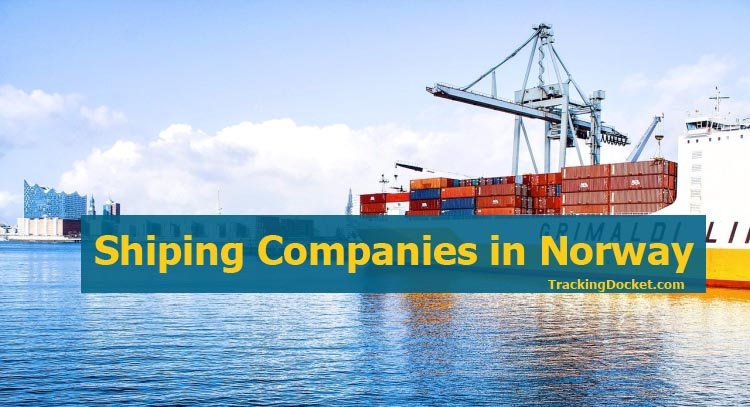 List of Best Shipping Companies in Norway
Let's take a look at some of the top-rated Norway Shipping companies which have contributed greatly by their services to the shipping industry.
Bring Transport packages and freight, Bergen
Poston Norge As is famous as a Nordic postal logistics support group, which has the expertise to develop and deliver excellent integrated solutions in postal, communications, and logistics niches. The group's manpower has exceeded 15000 that consists of highly extremely qualified and skilled workers.
Rating: 3.7/5 out of 39 Google reviews
Address:
Nøstegaten 28,
5010 Bergen,
Norway
Phone: +47 04045
Website: https://www.bring.no/sende/gods-og-pallelast/transport-i-norge
Simon Møkster Shipping AS
Simon Mokster Shipping AS is a famous supplier of sophisticated offshore support vessels of Norway. The Company makes extremely high-quality vessels with specifications and designs for operations in rough weather.
Rating: 4.5/5 out of 16 Google reviews
Address:
Skogstøstraen 37,
4029 Stavanger,
Norway
Phone: +47 51 83 90 00
Website: http://www.mokster.no/
Solstad Offshore ASA
With 50 years of experience in shipping and logistics, Solstad Offshore operates with more than 4000 employees and 136 vessels. Its activities have now spread to the markets in Europe, Brazil, and Australia.
Rating: 4.5/5 out of 13 Google reviews
Address:
Nesavegen 39,
4280 Skudeneshavn,
Norway
Phone: +47 52 85 65 00
Website: https://www.solstad.com/
Knutsen OAS Shipping AS
Being a completely integrated shipping Company in Norway, Knutsen gives complete in-house shipping and logistics management that even includes technical and commercial operations, building supervision, conversion, and project development. Counted among the 2nd biggest tanker operator in the world, it is also a major carrier of project development.
Rating: 5.0/5 out of 11 Google reviews
Address:
Smedasundet 40,
5529 Haugesund,
Norway
Phone: +47 52 70 40 00
Website: http://knutsenoas.com/
Odfjell Se
At first, the Company began as a family business with a single vessel but as of today, it has become a completely public listed Company.  Being the world's prominent logistics supplier, the Company provides chemical tankers that ply over all the oceans, providing fuels to all types of industries.
Rating: 4.9/5 out of 10 Google reviews
Address:
Conrad Mohrs veg 29,
5072 Bergen,
Norway
Phone: +47 55 27 00 00
Website: http://www.odfjell.com/
Blue Water Shipping A/S
Being a global provider of all types of services in logistics and sophisticated supply chain management, Bluewater shipping A/S, is a Company of professionals, which offers the best-integrated solutions for logistics and supply chain management.
Rating: 4.2/5 out of 9 Google reviews
Address:
Lønningsvegen 2,
5258 Blomsterdalen,
Norway
Phone: +47 55 98 22 00
Website: https://www.bws.net/contact/norway/bergen
Eidesvik AS
Eidesvik AS is the owner and operator of a global fleet of specialized vessels in Norway. Providing shipping services for offshore supply and transport of pipes, the Company gives a recovery of oil, inspection, and maintenance of subsea installations, construction, laying of cables, and surveys at the Seismic levels.
Rating: 4.3/5 out of 8 Google reviews
Address:
Vestvikvegen 1,
5443 Bømlo,
Norway
Phone: +47 53 44 80 00
Website: http://www.eidesvik.no/
Salt Ship Design
Salt Ship design is a famous organization, known for its excellent designs for optimizing ship's performance. Its services like conceptual design package, design, and performance presentation material, shipyard tendering package and material have now the highest appreciation from clients all over the world.
Rating: 4.2/5 out of 6 Google reviews
Address:
Sunnhordlandskaien 1,
5411 Stord,
Norway
Phone: +47 55 62 93 40
Website: http://saltship.com/
Hagland Shipping AS
It was the year 1872 Hagland Shipping has come a long way in its mission for the development of integrated solutions in shipping and logistics. The Company's services are available in shipbroking, ship buying and operations, agencies and clearance works, accounting and business management services, real estate, and investment services.
Rating: 5.0/5 out of 2 Google reviews
Address:
Smedasundet 97B,
5525 Haugesund,
Norway
Phone: +47 52 70 12 00
Website: http://www.hagland.com/
Posten & Bring
Posten & Bring is well-known shipping, cargo and parcel service provider. They are offering their shipping services in Norway, Sweden, Denmark, and other parts of the world. Additionally, they have their own in-house team to provide fast and reliable e-commerce shipping services.
Rating: 3.8/5 out of 25 Google reviews
Address:
Stølsmyr 10,
5542 Karmsund,
Norway
Phone: +47 52 73 36 00
Website: https://www.bring.com/