At times, shippers get a bit doubtful about certain fees charged on their shipping bills. There are several components of a shipping bill out of which Pier Pass Fee is among one of them. Some of these items are constant on every voyage and are known to almost every shipper, some other items are more variable and keep fluctuating.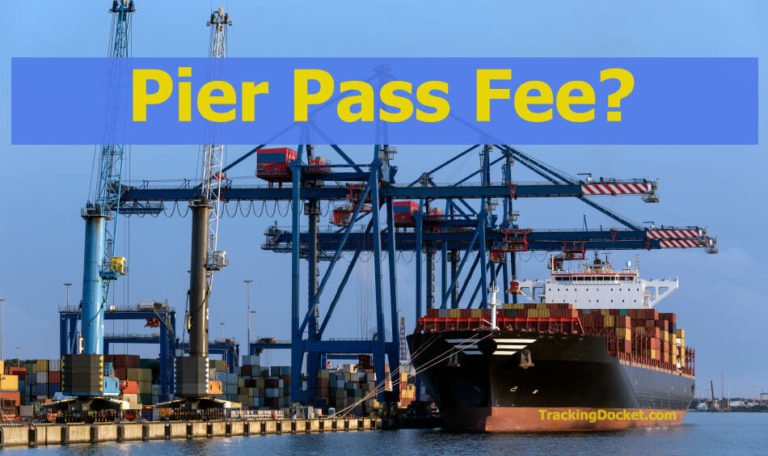 These are the points of concern for most shippers. These fees are not very high by themselves, but they add up to a fair amount. And one such fee is the Pier Pass Fee.
The Pier Pass Fee is an additional fee, applicable per container. For the cargo that moves from the ports of Long Beach & Los Angeles, this fee is applicable. So if your shipping bill includes this item, then your shipment must have taken this route.
Under Pier Pass Fee, they offer some essential services to fix the issue like multi-terminal issue, security, air quality and many more.
Pier Pass Fee is charged by the terminal provider. It's a kind of supplementary terminal handling charge. Both Full Container Load (FCL) and Less-than Container Load (LCL) cargo carriers have to pay this.
What's the Pier Pass Fee?
Though the Pier Pass Fee is an integral part of the shipment on the above-mentioned route (and it's quite a busy route), it does not burn too deep a hole in your pocket. As of now, the applicable fee per Twenty-foot Equivalent Unit (TEU) container is approximately $33. For Forty-foot Equivalent units (FEU) and other larger containers, the fees are between $66 & 67. So overall, they don't inflate the shipping bill too much.
At What Time is the Pier Pass Fee Applicable?
Well, round the clock. Regardless of when your shipment is covering the ports of Los Angeles & Long Beach, the fee needs to be paid.
Exemptions
Certain types of shipments are, however, exempted from paying this fee. These are:
Empty containers
Inbound & outbound containerized cargo that is traversing the Alameda Corridor & paying the necessary fees to the Alameda Corridor Transportation Authority
Empty chassis
Bobtail trucks
Transshipment cargo