Finding a shipping company in Switzerland is not tough at all, but finding a good one can be a challenge. However, with a steady and cautious approach, you can come across a reliable one. Start by doing a bit of research on the different companies and then compare them based on the prices and services.
Once you have selected a few companies, approach them for a price quotation before moving ahead. Read the terms and conditions on the contract before you hire one. Here are ten of the most popular shipping companies in Switzerland. We have highlighted some vital facts on them. Have a read and educate yourself.
Top 10 Shipping Companies In Switzerland
Below is a list of some popular shipping companies in Switzerland. Go through the descriptions to know more.
Apextrans AG
This company was started by Ernest Weber in the year 1982. The company opened its branch at the airport in Geneva in the year 1987 and also has another branch located in Basle five years after that. The company from the very beginning realized that technology is very important to stay ahead in the industry. So, it employs high-tech technology to serve the customers properly. Today the company is very successful in the field of storage logistics and transport.
Rating: 5.0/5 out of 16 Google reviews
Phone: +41 44 809 70 77
Gabriel Transport AG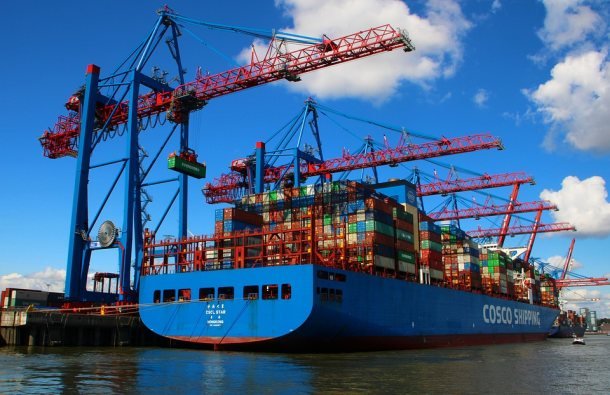 This transport company has been around for many years and has experienced tremendous business growth over the last couple of years. As a customer, you can always expect this company to fulfill all your needs.
Rating: 5.0/5 out of 5 Google reviews
Phone: +41 41 624 40 40
Blättler Transport AG
This company is in Luzern, the company employees 50 professionals and its known to generate about $6.56 million. The company uses state-of-the-art technology to provide the best services to its customers.
Rating: 4.8/5 out of 21 Google reviews
Phone: +41 41 259 29 00
Nova Marine Carriers SA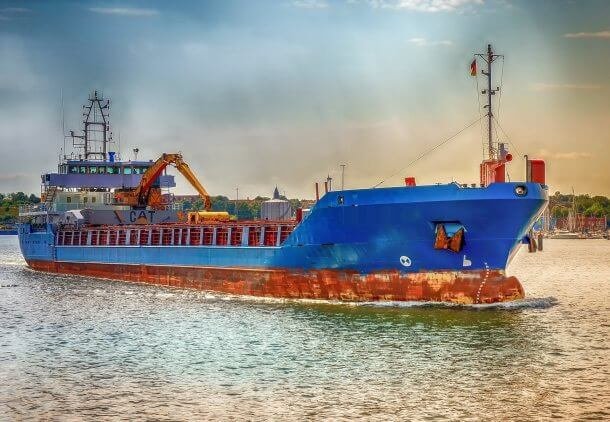 This company is totally focused on providing the customers with reliable, flexible, and fast shipping solutions. The company collaborates with reliable partners and operates through a wide network to fulfill the customer's demands.
Rating: 4.8/5 out of 8 Google reviews
Phone: +41 91 822 73 00
Haas & Company AG
This shipping company is located in Switzerland and it specializes in an:
Installation,
Customs Solutions,
Storage,
Crating,
Packing,
Handling, and
Transport Services.
The company has the experience that spans 370 years. The company makes an effort to improve its services. The company has bonded warehouses and offices in Basel and Zurich.
Rating: 4.8/5 out of 4 Google reviews
Phone: +41 44 545 51 51
World Courier
This company offers innovative shipping services for the biopharmaceutical sector and it also provides logistical support to key industries. The company has been around for 50 years and it as cemented its place in the industry.
Rating: 4.8/5 out of 4 Google reviews
Phone: +41 22 827 30 60
ABC Maritime
ABC Maritime has been around since 1982 and this business is a family-owned organization. This caters to international organizations, financial institutions, oil companies, trading houses, and community that comprises of ship owners. The fleet includes bulkers, support vessels, chemical, and asphalt tankers. The company has achieved massive growth over the last couple of years. The company has also received ISO 14001 and ISO 9001 certification.
Rating: 4.6/5 out of 5 Google reviews
Phone: +41 22 365 71 00
MSC Mediterranean Shipping Company, S.A.
When it comes to dominating the global business in the shipping industry this company cannot be given a miss. This company operates in 155 different companies. The company started out in the year 1979 and it has its headquarters located in Geneva. The company employs 70,000 people and has a fleet that goes up to 570 vessels. The shipping company has 524 offices all over the world.
Rating: 4.5/5 out of 108 Google reviews
Phone: +41 22 703 88 88
DSV Logistics SA
This shipping company was started in the year 1976 and it has gone through several mergers and it finally emerged as a leading name in the market. The company has become larger and stronger since it first started. The company has better control over its global network and it now ranks number five on the list of logistics and transport companies.
Rating: 4.1/5 out of 13 Google reviews
Phone: +41 52 644 01 80
Schenker Schweiz AG
Rating: 3.0/5 out of 12 Google reviews
Phone: +41 58 589 56 00
Lost of Top 10 shipping companies in Switzerland 
Sl. No.
Company Name & Detail
Website
1
Apextrans AG

Address: Europa-Strasse 27, 8152 Opfikon, Switzerland

http://apextrans.ch/
2
Gabriel Transport AG

Address: Habsburgerstrasse 20, 6003 Luzern, Switzerland

https://www.gabriel.ch/
3
Blättler Transport AG

Address: Thorenbergstrasse 70, 6014 Luzern, Switzerland

http://www.blaettler-littau.ch/
4
Nova Marine Carriers SA

Address: Via Giuseppe Bagutti 5, 6900 Lugano, Switzerland

http://www.novamarinecarriers.com/
5
Haas & Company AG

Address: Bernerstrasse Nord 202, 8064 Zürich, Switzerland

http://www.haascompany.ch/
6
World Courier

Address: Chemin des Aulx 12, 4123 Genève, Switzerland

https://www.worldcourier.com/
7
ABC Maritime

Address: Rue Perdtemps 1, 1260 Nyon, Switzerland

http://www.abcmaritime.ch/
8
MSC Mediterranean Shipping Company, S.A.

Address: Chemin Rieu 12, 1208 Genève, Switzerland

https://www.msc.com/
9
DSV Logistics SA

Address: Ernst Hombergerstrasse 5, 8207 Schaffhausen, Switzerland

http://www.dsv.com/
10
Schenker Schweiz AG

Address: Rautistrasse 77, 8048 Zürich, Switzerland

https://www.dbschenker.ch/