The industries in Lagos keep on flourishing because of the contribution made by shipping Companies in Lagos. As a matter of fact, its GDP has remained rising with the growth in economic value because shipping Companies bring in round-the-clock business activities.  With the increase in profitability, the import has grown multi-folds and reached a surprisingly NGN 943.6 billion turnover.  The import figures to prove that Nigeria is undoubtedly an economic super-power. Nigerian trades make it an ally with super-power nations like China, Germany, the United Kingdom, and France. India has long stayed an active participant in the increasing trade activities in Nigeria.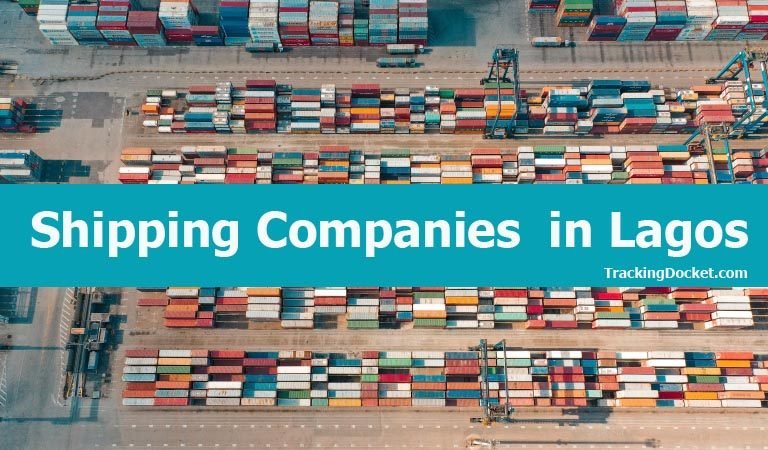 List of Shipping Companies in Lagos
While looking for an international shipping company to ship your goods, container, vehicle etc, then always choose the best service provider. Here, I have listed the best Lagos shipping companies who are reliable and offer excellent customer support:
SIFAX Group
As a multi-national conglomerate, it is a group of companies with multiple interests in investment in Maritime, aviation, financial services, and the oil industry. Its excellent reputation in service delivery, capable workforce, customized business solutions, sophisticated equipment use have made it the number one shipping company in the world.
Rating: 4.2/5 out of 72 Google reviews
Address:
54 Warehouse Road,
Apapa, Lagos,
Nigeria
Phone: +234 1 712 0041
Website: http://www.sifaxgroup.com/
Associated Port & Marine Development Company
As an ISO accredited Company, APMDC is a fully licensed and well-organized shipping organization.  Since its inception in the year 2005, the Company has made its best efforts to offer a full range of shipping and logistics services. The vessel owners and charters take such services on hire and operate on Nigerian waters.
Rating: 3.4/5 out of 26 Google reviews
Address:
7B Oranyan Road,, Off Oduduwa Street,
101254, Lagos,
Nigeria
Phone: +234 1 454 1278
Website: http://www.apmdcng.com/
Simplified Corporate Logistics
When it comes to specialized business solutions, Simplified Corporate Logistics has its team of experts to work out business solutions that make your business acquire speed despite staying simpler and efficient. Literally speaking, this Company has stayed the right arm of thriving small and medium business firms.
Rating: 4.9/5 out of 50 Google reviews
Address:
11 Ajibade Oke St,
Isolo 100263, Lagos,
Nigeria
Phone: +234 700 800 9000
Comet Shipping Agencies
Comet Shipping Agency was set up in the year 1984 in Nigeria. In the last decades, the Company has acquired tremendous expertise as an independent agent in handling all types of vessels and cargo. The Company handled more than 200 vessels in the port of Lagos alone.
Rating: 4.0/5 out of 71 Google reviews
Address:
4 Hinderer Rd,
Apapa, Lagos,
Nigeria
Phone:  + 234-1-773.78.00
Website: https://nalcomet.com/about-us/comet-shipping-agencies-nigeria/
Confidence Cargo Limited
As a leading custom licensed air freight firm, Confidence Cargo Limited is a reputed firm, known for its premium service. It has forever excelled in giving the best type of consolidation services by means of air freight.
Rating: 4.1/5 out of 31 Google reviews
Address:
Aviation Estate, 7 Adeola Ajayi crescent, Off M/M International Airport Road,
234001, Lagos,
Nigeria
Phone: +234 805 792 2744
Website: http://www.confidencecargo.com/
LANSAL Ltd
Lansal Ltd is famous everywhere for being the most prominent home-grown shipping Company in Nigeria. Established in the year 1979, the Company offers all the comprehensive services in shipping and logistics.
Rating: 4.3/5 out of 23 Google reviews
Address:
4 Creek Road,
Marina, Lagos,
Nigeria
Phone: +234 1 280 5710
G Logistics
Being a new and active Company with more than a decade of experience, G Logistics has served its customers on the Russian and European logistics field. The Company has always aimed for personal enthusiastic logistics approach and provided solutions for all types of logistics requirements.
Rating: 4.2/5 out of 17 Google reviews
Address:
Ultra Modern Market, Tejuosho, Ojuelegba Rd,
Yaba, Lagos,
Nigeria
Phone: +234 813 985 1120
Simplified Corporate Logistics
In Nigeria, Simplified Corporate Logistics is a great source for specialized business solutions, so far as shipping and logistics are concerned. Over the years, the Company has become a great help for small and medium-sized firms.
Rating: 4.9/5 out of 50 Google reviews
Address:
11 Ajibade Oke St
Isolo 100263, Lagos,
Nigeria
Phone: +234 700 800 9000
Website: https://www.sclogisticsng.com/
Valuehandlers International Limited
As a supply chain management Company, Value Handlers International Ltd is a great freight forwarding agent with a specialization in giving fullest shipping and logistical services. The services include air cargo, sea and ocean shipping, faster parcel service, and customs clearing, etc. etc.
Rating: 3.8/5 out of 18 Google reviews
Address:
Thomas Slako Street, 12 Joseph Odunlami St,
Ogba 100218, Lagos,
Nigeria
Phone: +234 803 224 1768
Website: https://valuehandlers.com/