Maxicon Container Line Private Limited is a major Non Vessel Operating Common Carrier (NVOCC) providing shipment services in South East Asia and Indian subcontinent.It is based in Singapore. It has an inventory of 16000 TEU's. Over the years, Maxicon has established its brand name with 10 years of reliable and efficient service. At present it's business is well distributed with 73 ports across 22 nations. The firm has a strict policy of 'never to compromise on core values'. The firm ensures the shipped material will be carried safely to the targeted party. In order to get more details, one must access the website www.maxiconline.com.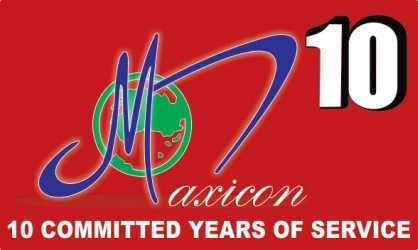 How to Track Maxicon Container Line
In order to track shipment, clients can use Maxicon Shipping Line official customer care number or email ID. The client must provide details about consignment in the tracking portal. The client must know either the Maxicon Container Tracking Number or Bill of Lading Number to be able to track shipment. The online Maxicon Container Tracking system is available for customers all 24×7 hours.
Head Office Address
Maxicon Container Line Pte Ltd.
Office No. 14-01A, SOUTHPOINT,
200 CANTONMENT ROAD,
SINGAPORE
Zip Code: 089763
Phone Number: +65 6225 3559
E-mail:singapore@maxiconline.com
Maxicon Indian Contact Number
South Korea
Dubai
Maxicon mostly caters to clients in growing Asian economies. It is spread over 60 Asian locations such as Asia-China on the Far East and North. It also serves Iraq located on far west. Maxicon plays a crucial role in promoting trade of valuable commodities produced in developing economies like Myanmar and Bangladesh. In this way, it influences mutual trust in Asian trade economy.
The firm strives to provide clients with customized solutions for meeting their demands. The firm has embraced latest and advanced technology in all elementary operations. Hence, the various vertical features could be made available on a single platform for client benefits. Flat racks are simple storage shipping containers with foldable sides and used for carriage of heavy and bulk products. Open top containers have open to air tops. So, these  can accommodate products of diverse sizes.
Other Shipping Companies: