Italian Marittima S.p.A is a globally acclaimed shipping firm. Today, it connects every major port of the world. The headquarters of Italian Marittima are in Trieste, Italy. Originally, it was named as Lloyd Triestino Navigazione. In 1918, the firm became a major player in overseas trade and travel. It acts like a connecting link between Mediterranean and European ports.

In 1960's new passenger vessels Galileo Galilei and Guglielmo Marconi were added to the fleet.It entered in Trans Atlantic in 2003. In 2006, it was renamed Italian Marittima. Italian Marittima S.p.A provides the guarantee of delivering first class services and complying with highest performance standards. It scripted history by being the first shipping firm equipped with steam ships. The network is widely distributed across Black Sea, Greece, Turkey and Italy.
Equipped with a modern fleet and some of the largest Container ships,Italian Marittima has constantly expanded its network, over the years. It entered into a mutual agreement with shipping firms like Evergreen Marine Corp(Taiwan), Evergreen Marine(UK) and Evergreen Marine(Hong Kong).A joint firm called Evergreen Line became operational in May, 2007. In April 2007 the company became a proud owner of 40 vessels while 31 were chartered for the purpose of 20 globalized services.
Services offered
Italian Maittima provides 22 services mainly the following:
1. Shipping
2. Logistics
3. Warehousing
4. L.C.L
How to Track Italia Marittima Container
Clients can opt for Quick tracking or Multiple tracking option. A registered client can also try the Member tracking option. For this you must have a User ID and Password.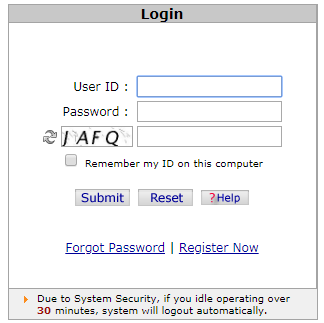 Customers will have to visit this page in order to track the shipment.
Clients have to provide either container number or Bill of Lading number in the slot.
Shipment tracking using Booking Number is available only for few countries.
Clients can opt for telephonic communication. They can get in touch with customer support representatives at +39-04031-80111.
Features
Prominent player in overseas shipping and trade
IT enabled procedures for real time tracking.
Italia Marittima Head Quarter Address:
Passeggio Sant'Andrea 4
34123 Trieste, Italy
Zip Code-34123
Trieste
Italy
Italia Marittima Customer Support:
If you are not able to track your shipment then you can contact to the Italia Marittima helpline number or can drop an email as well along with
Phone Number: +39-040-318-0111
Fax Number: +39-040-318-0388
Email Id: FIN@italiamarittma.it, MOD@italiamarittma.it
Website : http://www.italiamarittima.it