Balaji Shipping lines merged with Shreyas Relay systems to form Avana Logistic Limited. Shreya's Relay Systems, a subsidiary of Shreya's Shipping and Logistics decided to unify with Balaji shipping Lines FZCO. The aim of the acquisition was the expansion of global outreach of shipping Lines and also door to door multi-modal cargo transport services.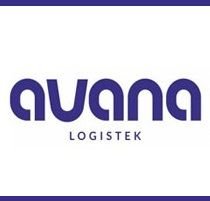 Balaji shipping lines has been known as a reliable channel of goods transportation. Both FCL and LCL services are provided. The firm is known to provide a wide range of ocean carriage ships.
Simple Balaji Shipping Tracking Procedure

Those customers who are using their services have an option to track the Balaji Shipping lines. There are currently 03 options for tracking which are as follows:
Coastal tracking
The client has to access the website avanalogistek.com/tracking.html  and then provide BCG number in the slot provided. Else he may provide container number. Next the client must click on the icon Submit provided below.
International Liners Tracking
The client can either provide BL number or container number and then click the icon Submit provided below.
Vessel Schedule
To know the live vessel schedule of Balaji, kindly go to Avanalogistek.com/vesselschedule.html
Track your Balaji Shipping using Customer Care Number
Customers can also call to the customer care executive and find out the status of shipment. Use below number to get in touch with Balaji Shipping customer care:
Balaji Shipping Head Office Address
You can also send a letter if you have any query, suggestion or complaints:
Avana Logistek Ltd.
Himalayas, Geetmala Complex,
Off Deonar Village,
Near Shah Industrial Estate,
Govandi East
Mumbai – 400088
The joint venture is known to be a world class firm operational in the sphere of integrated logistics solutions. Avana Logistic firm aims to provide technology enabled solution for meeting needs of clientele such as automated operations, making logistics simpler. Avana serves both nationwide and international markets. The firm provides range of strategic and operational logistics support services to geographical destinations within the nation and across the globe.
Core philosophy
Avana Logistics has made unique reputation in the maritime industry through adherence to core principles of efficiency, environment friendly approach, technology readiness, streamlined businesses and highly customised logistics solutions. The firm scores highly in matters of reliability and productivity efficiency.
Services 
Coastal shipping

: Avana Logistics are the major domestic coastal logistics services provided. Since its formation in 2005, it has established reEnergy efficient and environment friendly services across Eastern and Western coastline with cost effective logistics.

Liner services

: International liner services of Avani Logistics are distributed throughout Middle East, Persian Gulf, South East Asia and Far East.

Cold chain logistics

: The firm aids in storage of perishable products like food products, through cryogenic preservation .

Warehousing

: The warehousing facility at Avana Logistics is well developed with innovative design and features of resource optimization.

Distribution

: AvaniLogistics is equipped with a specialized fleet of vehicles for conveyance of miscellaneous goods through the globe.
Balaji Shipping Lines Container Ships
| | | | | | |
| --- | --- | --- | --- | --- | --- |
| Ship Number | Ship Name | Year Built | TEU | DWT | Length |
| 9347621 | Ssl Balaji | 2007 | 669 | 11,201 | 129.38 |