Arco Group Roadwaysis one of the earliest transportation and supply chain firms in the nation. Today, the firm has created its special place with its prompt delivery and reliable operations. It is also called Gujarat Maharashtra Roadways or GMR. Arco Group Roadways widespread all over India, but focuses on Mumbai as delivery point. Arco Group has 365 stations in Maharashtra.The firm annually transports cargo of the order of 120 billion. About 1000 skilled Human Resource's are employed in its various division. For details about the firm and its updates, one must refer  www.arcoroadways.com/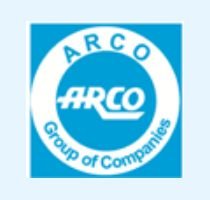 Tracking ARCO Online
The Arco Group of Companies given tracking solution to check the transport current status.
Client has to provide LR or Reference Number
Enter the detail on Tracking Page
And click 'Track' icon below.
A new page will open, where current status of the consignment will be shown.
Just provide Arco Transport Tracking number to check your consignment or courier delivery status. Alternatively, customers can contact to the Arco Roadways helpline number.
How to Track Arco Roadways Offline?
If, client want to know the current status of the consignment without going online, then client can call to the Arco customer care.
Arco Contact Number
Once the call will be connected to the customer executive, then you will have to provide LR or Reference Number. In no time, the client will get the present position of consignment or transport delivery status of goods in transit.
Also check Okara Roadways tracking online.
Procedure for Placing Consignment via ARCO
For online booking, a client has to enter date, details of himself or of the consigner. Then he has to provide contact details of consignee like mobile number and delivery address. He/She must also mention type of goods and the date of shipment. For specific information, prospective clients can contact the support team through the number 079-22140440.
Features
The distinct features of Arco Group Roadways are:
1. Warehousing accommodation of 10 lakh square feet
2. Equipped with latest technology standards to track transport online.
3. Fleet support of over 500
4. Qualified workforce of about 1000
Core philosophy
Arco Group Roadways has become a benchmark for quality service, value and customer satisfaction. It believes in the core philosophy that 'Thinking is the essence of wisdom'.